StimTec Supreme Silver with Tricot Backing
TVD-48SSP
StimTec Supreme Silver 2" x 2" Square Electrodes. Each unit comes with 4 silver coated conductive electrodes. The silver reduces the impedance of current making your treatment more effective. These electrodes feature nonporous, moisture resistant and flexible backing to ensure they fit just right. These electrotherapy electrodes are reusable and self-adhesive.
Features
Pure Conductive Silver Coating. 
Self Adhering
Axelgaard Hydrogel Supreme and Low Impedance.
Provides Optimal Current Dispersion.
The Tricot Advantage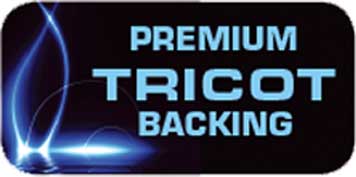 For years clinics had to choose between the benefits of either foam or cloth backed electrodes. Foam electrodes offered the moisture resistance needed to use electrodes under moist heat packs or cold packs, while cloth electrodes offered the flexibility required for use around awkward or small body regions.
With the introduction of "Tricot" backed electrodes, there is no need to choose which feature best suits your needs. Tricot literally offers clinicians the best of both worlds. Its unique, non- porous weave offers clinicians the flexibility they require with the water resistance properties of foam. 
Vitality Depot has innovated two new lines of electrodes with the Tricot backing. Best of all, they cost less than their foam/cloth competitors!