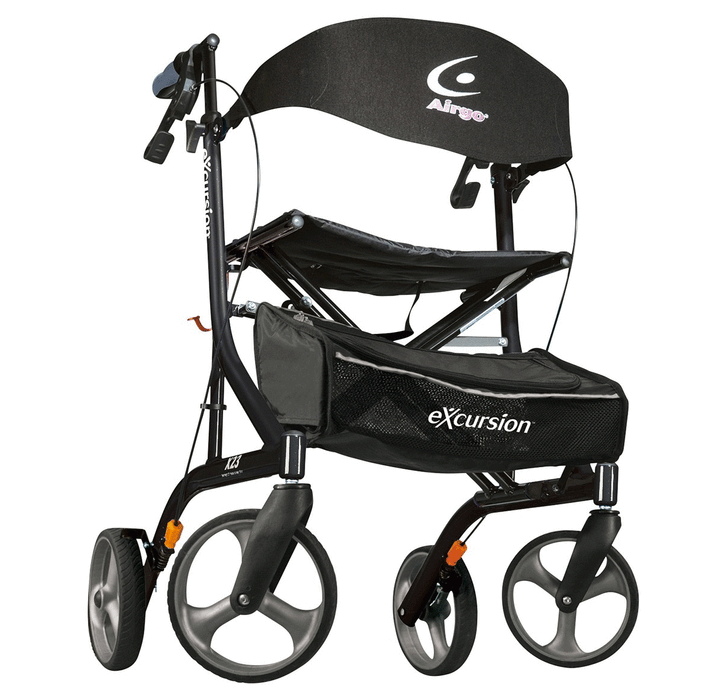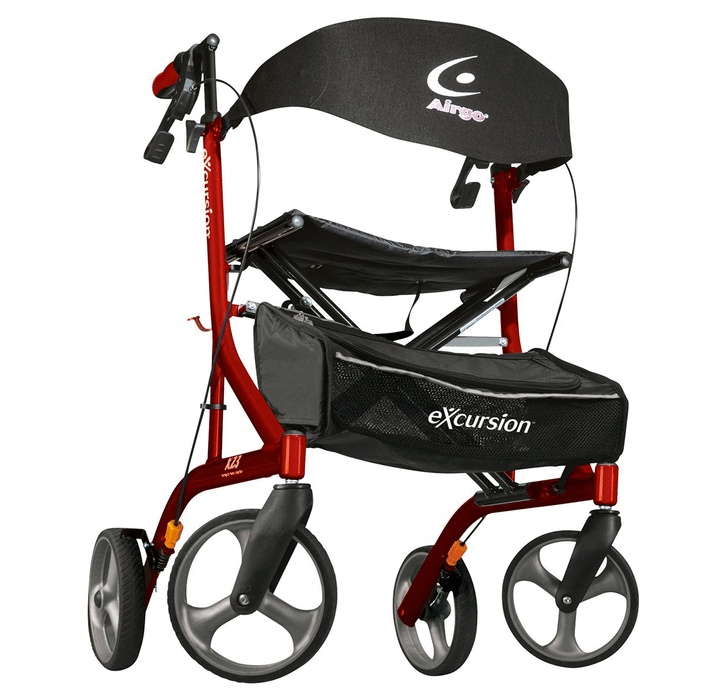 Airgo® eXcursion™ X23 Lightweight Side-fold Rollator (Ultra-lightweight/Tall Seat)
700-917
Our ultra-lightweight side-folding rollator… now in a tall seat height!
At just 17.1 lb (7.7 kg) our Airgo eXcursion X23 weighs up to 20% less than the competition, while still providing peace of mind with industry leading stability. Its tall seat height is ideal for those who have trouble rising up from a lower seated position.

And now we're rolling out all-new exciting and practical features! A covered basket now provides a secure place to store your valuables. The included curb climber makes navigating obstacles easier. And the low profile wheels not only look great, they are positioned outside the handles to improve stability and braking.


Patented ergonomic handgrips absorb vibrations, while also placing your hand at a natural angle for better brake access
Ultra-lightweight frame makes walking, lifting, and storage simple 
Easy to fold by just a pull of the strap, and the covered soft basket folds with the frame
Includes a folding clip for safer lifting and transporting
Padded seat and full contoured backrest for superior comfort
Locks in open position for added safety
Reflective trim for added visibility in the dark
Easy to activate hand brakes with included parking brake function
8" (20 cm) comfort-grip wheels with low-profile treaded tires positioned outside the handles for increased stability
Tool-free brake adjustment 
Reflective soft basket can be removed
Easy set-up with illustrated instructions
BONUS curb climber included!
Net weight (without accessories): 17.1 lbs (7.7 kg)
Patents 7828305, 2587989, 200710103964.9
Seat height: 23" (58 cm)
Maximum weight capacity: 300 lbs (136 kg)
ADP no: MW3GM0065; AADL no: C225