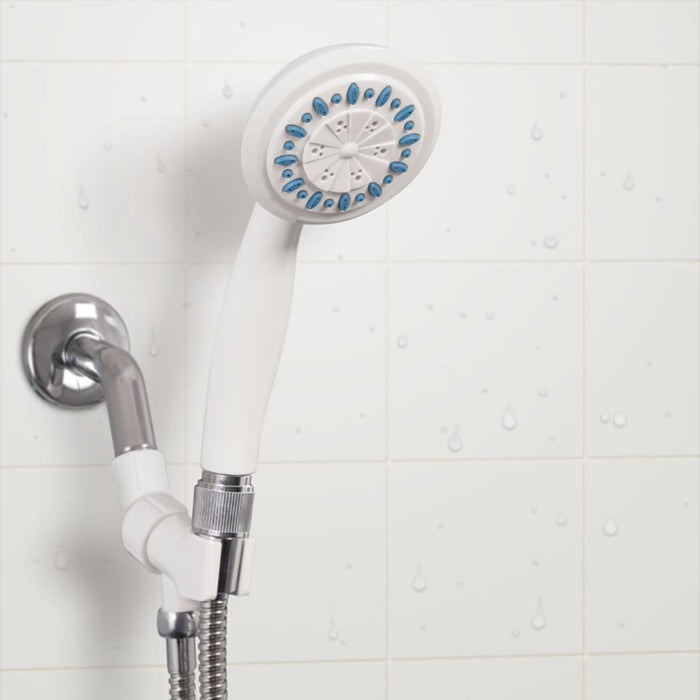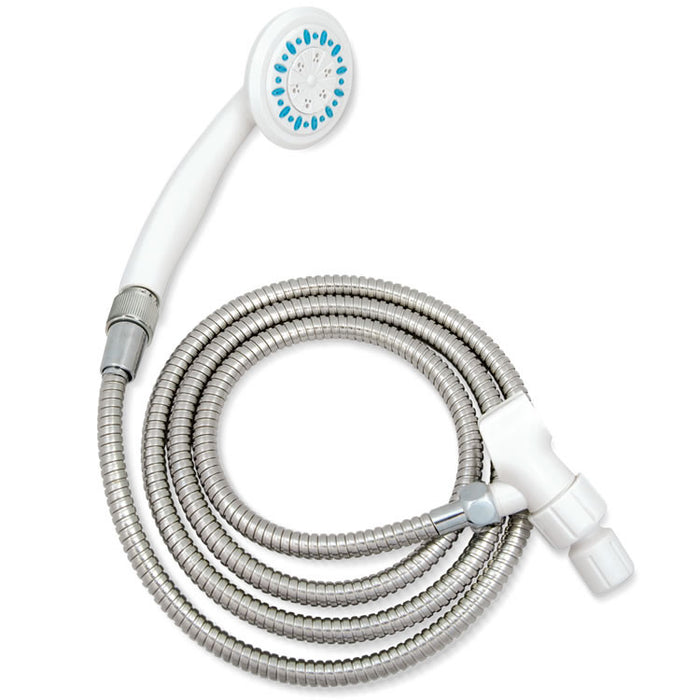 AquaSense® Shower Spray
770-980
For increased bathing safety, independence and comfort!
• 3 spray settings can be activated by an easy-turn spray dial
• Choices of spray: narrow, wide or standard
• Sturdy on/off pause switch provides easy water flow control at your finger tip
• Ultra-long 80", stainless steel, tangle-free hose allows you to shower comfortably while sitting! 
• Tool-free setup!
• Corrosion resistant
• Easy-to-turn 3-spray selector
• Shower hook included