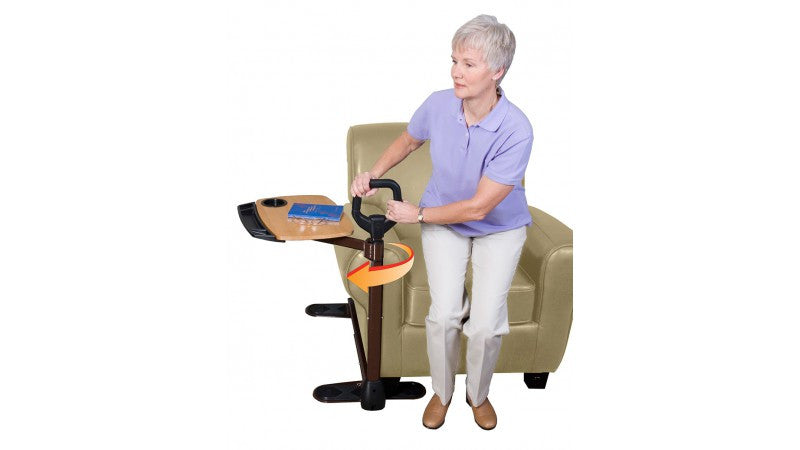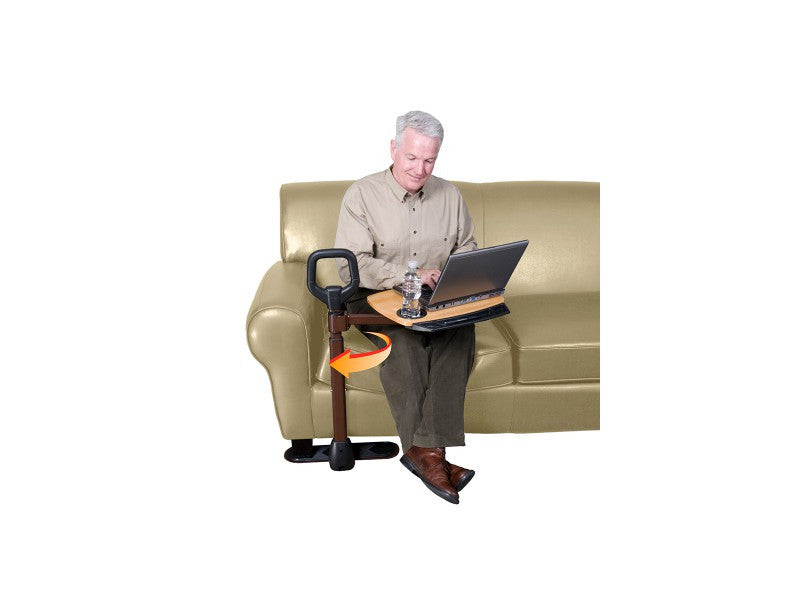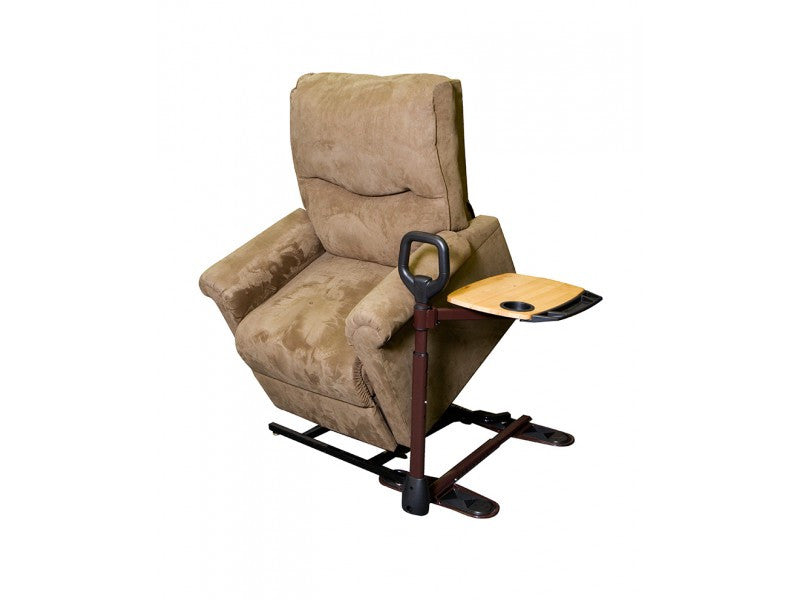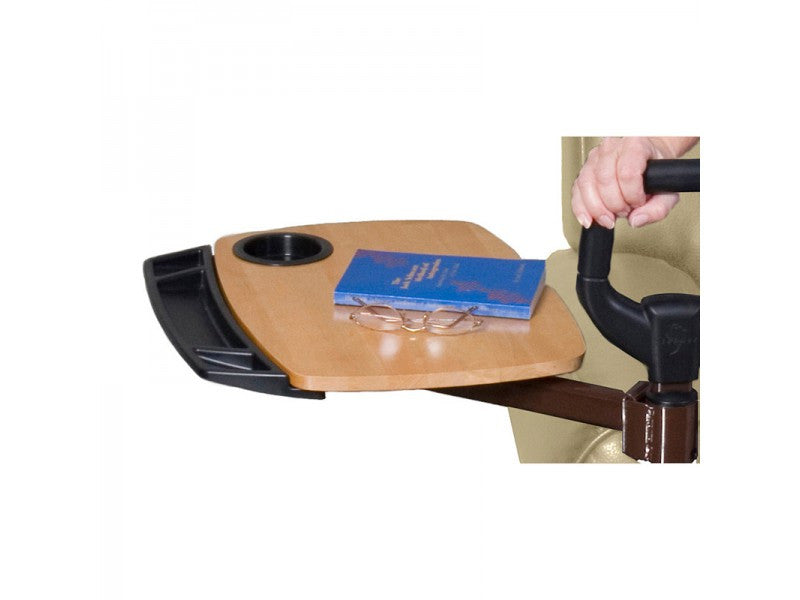 The Assist-A-Tray is a couch-side handle that makes it easy to stand from your favorite couch or chair. It comes with a convenient multi-use swivel tray so you can eat, surf the web, or simply keep handy items close by. It blends in with your living-room (like another piece of furniture) so you can maintain the comforting feeling of your home.
Support Handle - Makes sitting and standing easy.
Swivel-Tray - Laptop/TV tray comes with a cup holder, utensil compartment, and swings out of the way when not in use.
Adaptable - Adjusts in length to fit either side of your couch/chair.
Super-Grip Rubber Pads - Ensures extra stability and protects floors against damage.
Low Profile - Matches look and feel of your home.
Lifetime Guarantee - If you are unsatisfied for any reason – we will fix or replace your product.
Specifications:
- Height of Tray: 26" to 32"
- Height Adjustment Handle: 34" to 40"
- Dimensions of Handle: 6" x 6" 1.25 Diameter
- Base Length Adjustment: 20" to 36"
- Weight: 25 lbs
- Size of Tray: 16" x 18"
- Base Feet Measurements: 4" x 7"
- Weight Limit of Tray: 30 lbs
- Weight Limit of Handle: 250 lbs.