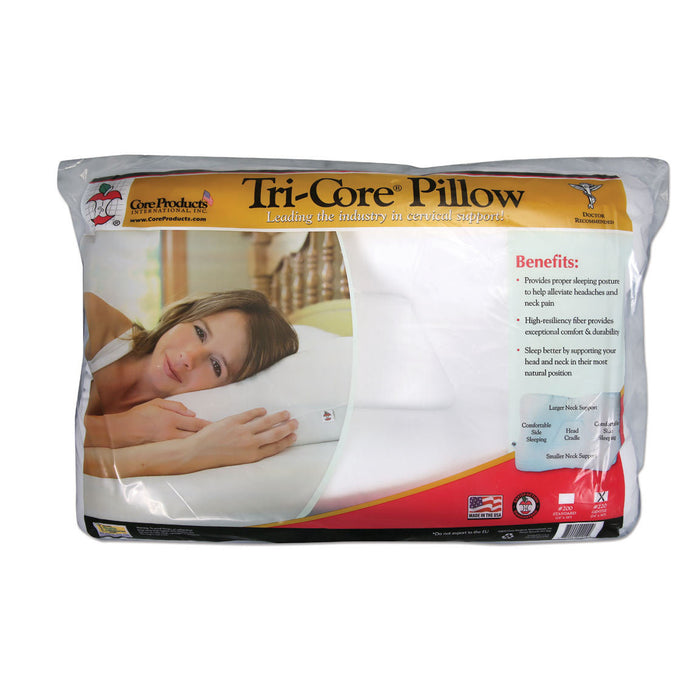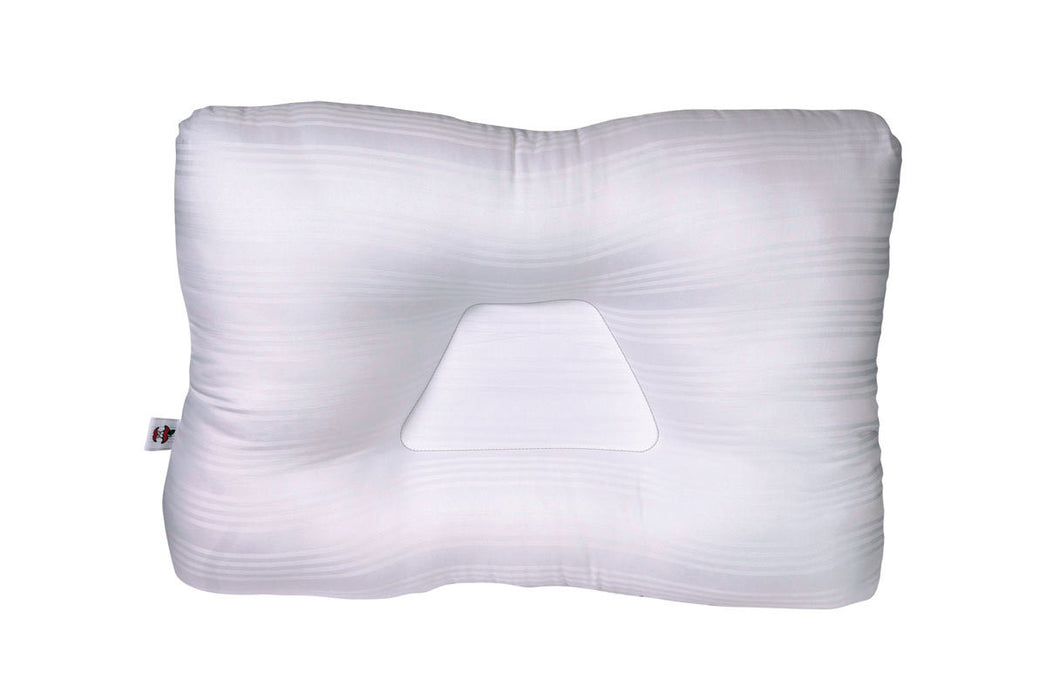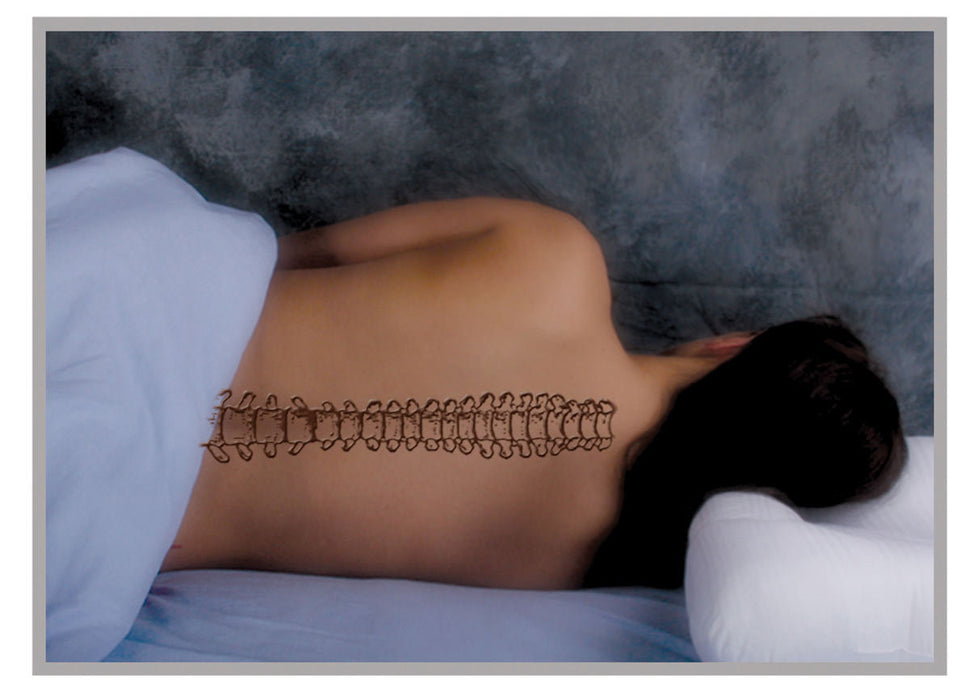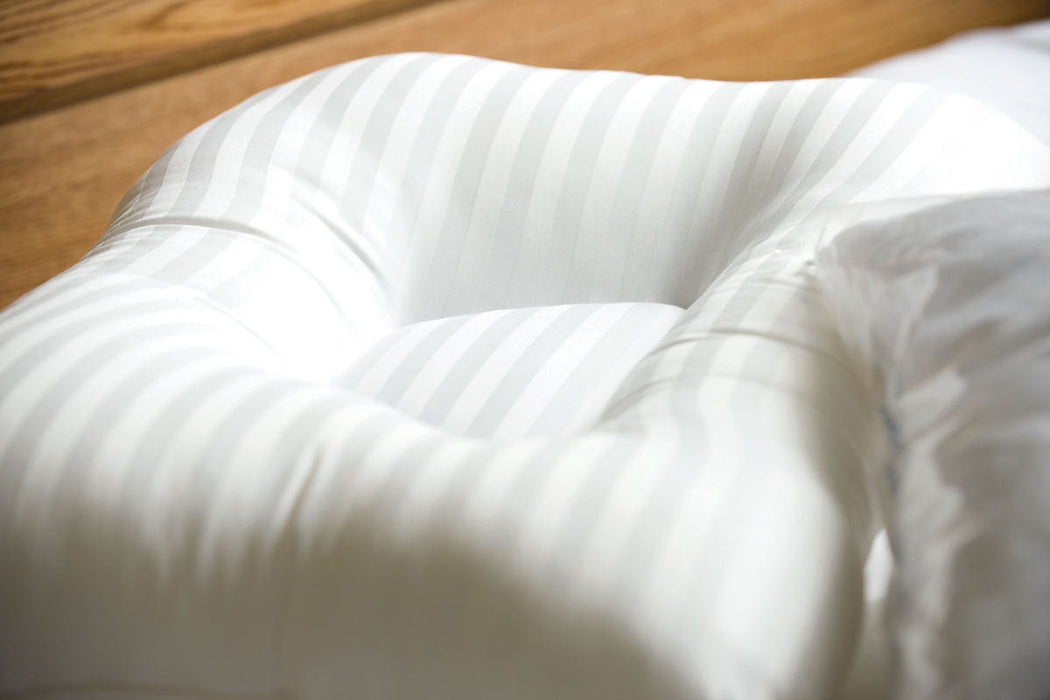 Core Products Tri-Core® Pillow Standard
FIB200
Core products are designed in concert with professional healthcare partners. In addition to being medically effective, Core products are also comfortable to wear and use. Tri-Core® Cervical Pillow Helps Provide Proper Alignment Of The Spine Our most requested fiber support pillow provides softer support and lasts longer than traditional pillows. The trapezoid-shaped center delivers great orthopedic benefits; cradling the head and firmly supporting the neck.
Two different sized lobes provide a better fit for different sized sleepers. Side lobes are taller for side sleeping. High resiliency fiber springs back when compressed for exceptional comfort and durability. Blended cotton cover is breathable and soft to the touch. Maximize Your Comfort And Support Our fiber pillows are designed specifically with the neck and back in mind.
Features
Can Alleviate Tension Headaches & Neck Pain
Two Different Sizes Lobes for Different Sized Sleepers
Maintains Proper Neck Posture While You Sleep
Fits a standard pillowcase.
Excellent for Back or Side Sleepers
Blended Cotton Cover is Soft & Breathable
Dimensions: 24" x 16" (61cm x 41cm)
If you are new to a cervical support pillow, it may take time to adjust; this is the pillow working to help restore proper cervical curve during sleep. Also available; the firm support of our Tri-Core Comfort Zone Pillow, the Gentle Tri-Core Pillow with slightly less fiber and height, or the Mid-Core.