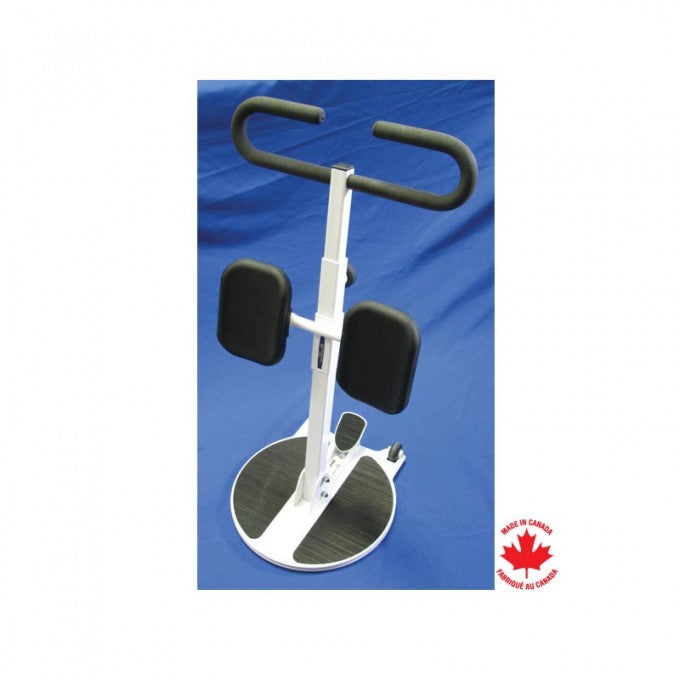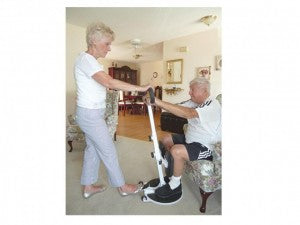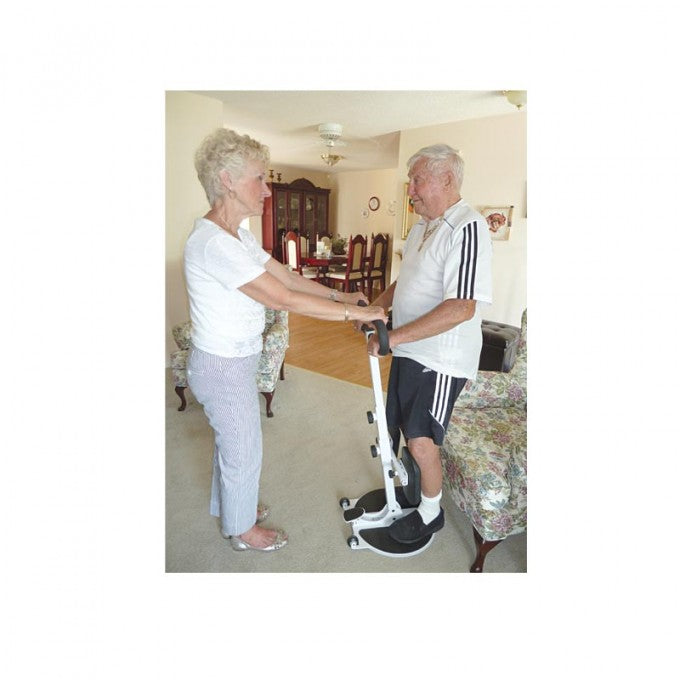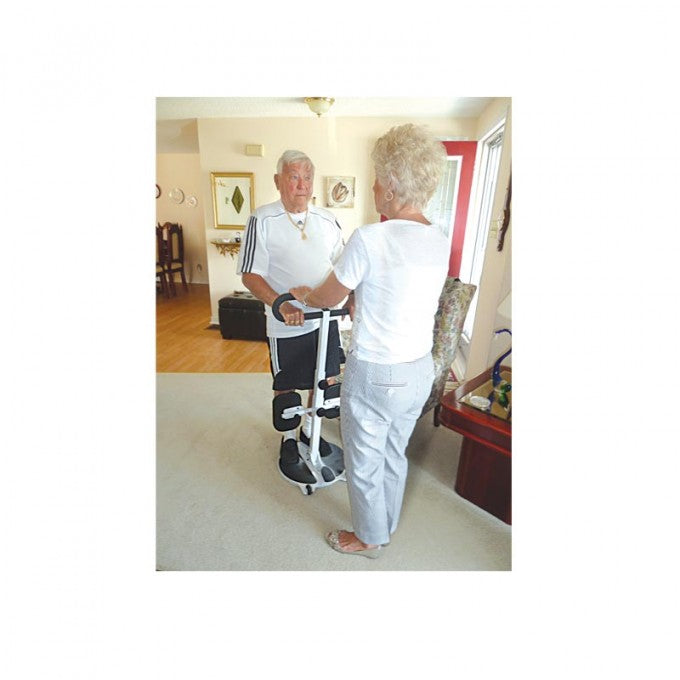 Reduce caregiver injuries
Reduces risk of patient falling
The EZ Turn Disc provides a safe and easy patient transfer from one seated position to another.
The brake pedal can be pressed down to keep the disc from acting like a "Lazy Susan", so that the patient can be slowly swiveled to the desired position.
The knee pads pivot to better fit each individual patient and are adjustable to 3 settings for width between the knees.
The vertical support bar is adjustable allowing for correct user height.
Maximum weight capacity: 300 lbs (136 kg).
Infection Control: How to properly clean the hand grips on the EZ Turn - You can use any cleaning product - the manufacturer does not recommend a specific one. The material used on the handles is closed cell and will not absorb anything into the surface – it is unaffected by most solvents and chemicals. The material used on the handles is non-absorbent but it is porous so the manufacturer recommends avoiding cleaners that are grainy (such as Comet) because granules may get stuck in the porous surface. For cleaning and disinfecting in a hospital or care facility setting, an accelerated hydrogen peroxide can be used to clean the handle.