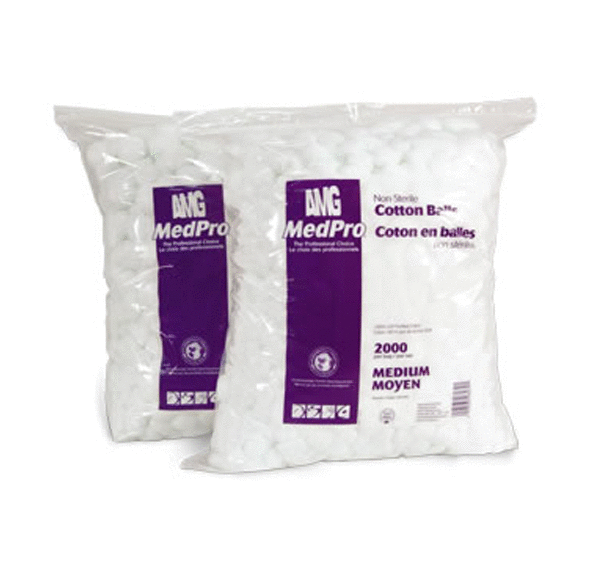 MedPro Non-Sterile Cotton Balls, Medium
019-050
MedPro Cotton Balls, Medium size, 2000 balls per bag.
• Improved Packaging. Cotton balls are in resealable bags that are perforated at the top. The top band of the bag can be easily cut along the perforation in order to initially open the bag. This helps ensure the integrity of the product and that the end-user is the first to open the package. As well, resealable bags can be more hygienic since they help to reduce contamination.

• Environmentally Friendly. Our MedPro Cotton Balls are bleached using an environmentally friendly process.