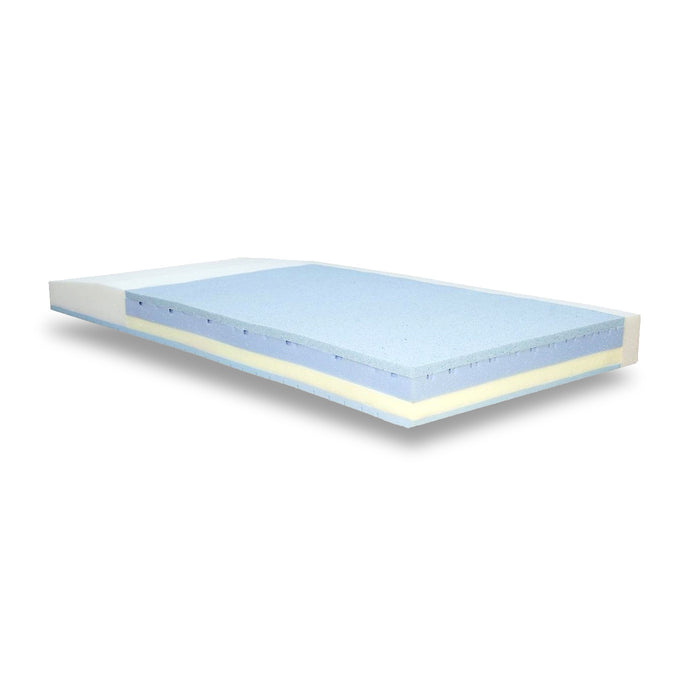 Multi-Ply 6500 Dynamic Elite Pressure Redistribution Foam Mattress
6500-DE-2-FB
Gel-infused foam channels cool the body significantly faster than standard foam.
Superior pressure redistribution achieved by providing more support and less cradling at higher levels of compression, distributing pressure over a much larger surface area and eliminating static fatigue.
Protects vulnerable heel area with the patented Lura-Quilt™ foam and a 25 degree heel slope redistributing pressure to the entire leg and away from the heel.