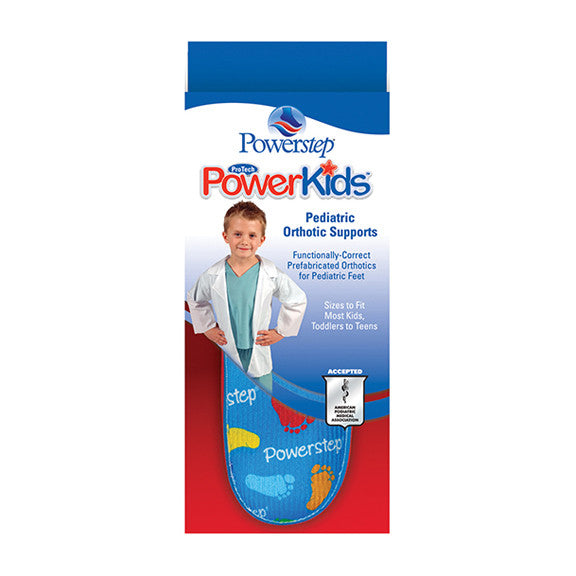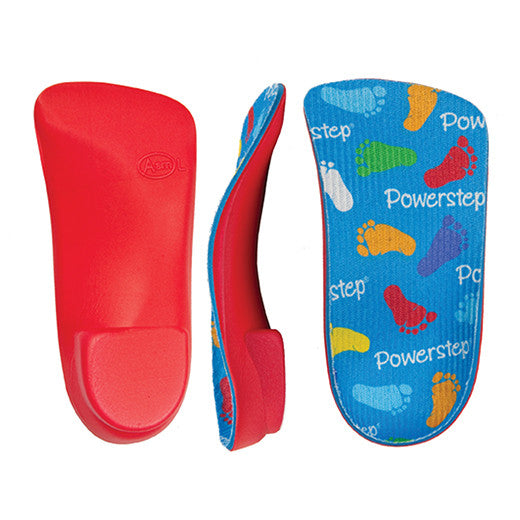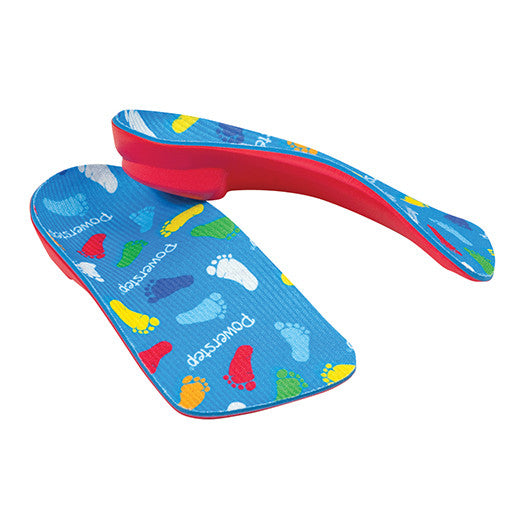 Power step® PowerKids® Pediatric Orthotics
PK-KB
Powerstep® PowerKids® Pediatric Orthotics now offers affordable, easy-to-use, prefabricated orthotics specifically designed for children with similar fit and function of custom-made products.
The fabric-covered Poron® top layer provides durable shock-absorption and cushion for extended comfort, while the firm EVA base is durable and supportive for active wear.
The integrated 2º medial heel post and deep heel cup provide rear-foot stability and extra motion control by properly positioning and cradling the heel. The built-in arch support vertically lifts and and supports the arch and restores proper alignment to the mid-foot and forefoot. The 3/4 length is comfortable on the forefoot and toes, can be easily transferred from shoe-to-shoe and is easy to fit.
The fabric top cover is comfortable against the foot and features a heat and friction-reducing fabric with anti-microbial qualities to help prevent odor. The fabric cover is printed in an attractive pattern to help ensure children's eagerness to wear them.
Materials:
Fabric top cover with anti-­-microbial protection, Royal Blue with Pediatric Print
Poron® foam top layer, Blue, 1/16"
EVA base, Red
Features:
Built-­in arch support
Integrated 2º medial heel post and deep heel cup for hind-­-foot stability and motion control
3/4 length can be easily transferred from shoe-­-to-­-shoe
Cushioning, shock-­-absorbing materials
Friction reducing, anti-­-microbial top fabric
Indications: Mild to moderate over-­-pronation (flat feet), Lacking arch and foot support, Lacking proper alignment and balance, Excessive motion and muscle fatigue, Foot pain and discomfort