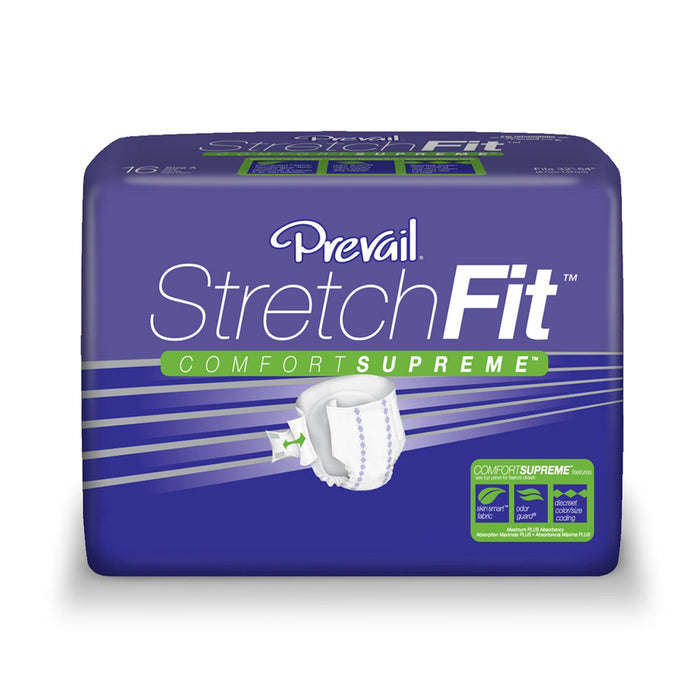 Prevail® Stretch Fit Comfort Supreme™
740-SF-A
Prevail StretchFit Comfort Supreme is an innovative product designed for maximum incontinence absorbency and protection.
Stretchy side panels are easy to grab, pull, and attach for an adjustable fit that is secure, comfortable, and better sized.
Soft breathable cloth like outer fabric is more comfortable and reduces the risk of skin irritation from traditional plastic backed adult incontinence products.
Ventilated areas allow air to reach the wearer, helping maintain skin wellness and comfort by reducing heat build up.
The entire outer cover of the diaper is a refasten zone for easy lock fasteners that grip and hold without being sticky.
Odor Guard designed to help prevent odors from forming.
Skin Smart Fabric - a hypoallergenic material made with Vitamin E and the natural botanicals Aloe and Chomomile.
For maximum plus incontinence absorbency and protection.