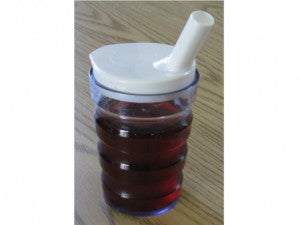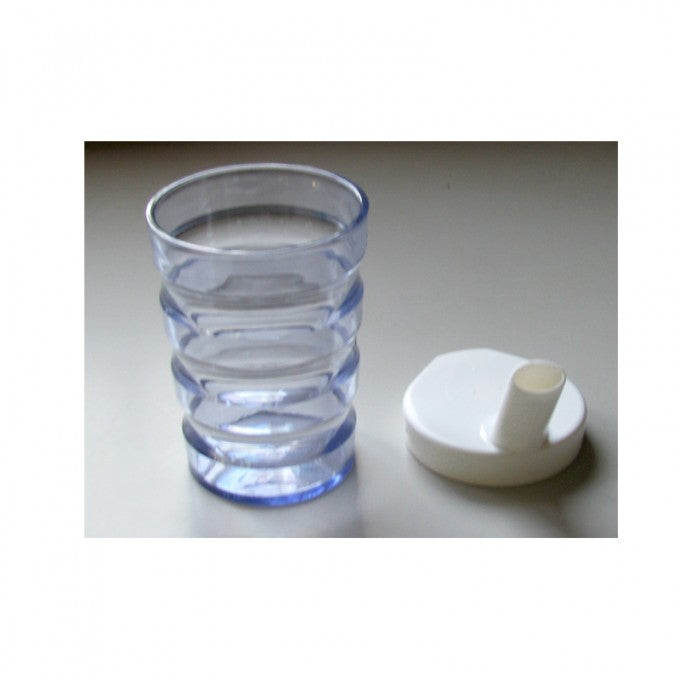 Sure Grip Cup & Lid, Clear
16T148
The Sure-Grip Cup comes with a spill resistant lid. If tipped over the valve in the lid ensures only a couple of drops will fall out.

This feature makes it ideal for bed ridden persons wanting to drink comfortably while lying down in their bed.

An excellent product for small children or individuals who are prone to spills.

The ergonomical grooves provide a positive grip to reduce slipping through the fingers.

The cup is easily washed at temperatures up to 

130 °C , and the strong polycarbonate construction ensures a long life for each cup.

Microwave and dishwasher safe. 8oz (237ml).