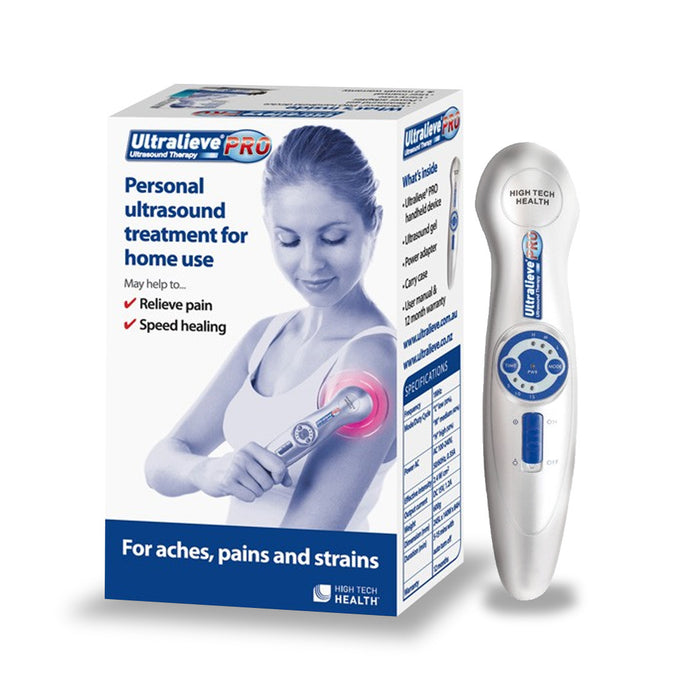 Ultralieve Pro Ultrasonic Device
UltraLieve +
Ultralieve Pro - the worlds first personal home ultrasound device
Ultralieve PRO has been designed to be used in the comfort of your own home. Ultralieve Pro is:
Ergonomically designed to fit perfectly in the palm of your hand

Easy to use 'one touch' controls

Mains powered with auto shut-off when the treatment has finished

Includes easy to follow instruction manual with quick start up guide menu
What is therapeutic ultrasound?
 Ultrasound therapy has been used for over 60 years by the physiotherapy profession to aid injury management.  It is a very high frequency vibration that stimulates tissue up to 5cm beneath the skin's surface, influencing the body's natural healing process.
How can Ultralieve PRO help?
Ultralieve PRO gives you the therapeutic benefits of ultrasound whenever you need it. Portable and easy to use especially in the comfort of your own home, Ultralieve PRO is a convenient handheld device that may help reduce pain and accelerate healing of a wide range of injuries