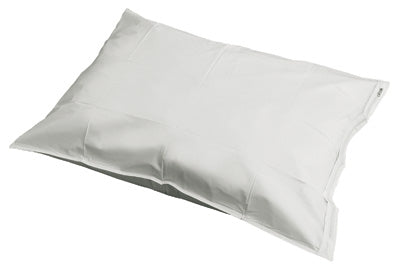 Vinyl Pillow Case with Zippered Closure
3857
The soft durable vinyl of the zippered pillow case provide ideal waterproof protection.
Fits standard size pillow 21" x 27"
Latex-free PVC (Vinyl) 
Thickness - 4MIL (.10MM)
Waterproof
Non-Allergenic
Latex-free
Wipes clean with damp cloth
Care instruction:
Wash by hand with water and mild soap. Avoid prolonged exposure to extreme temperatures. Never use cleaning fluids, polishes, or waxes.