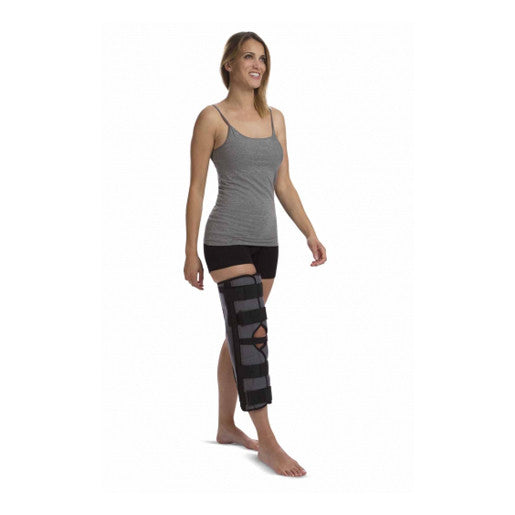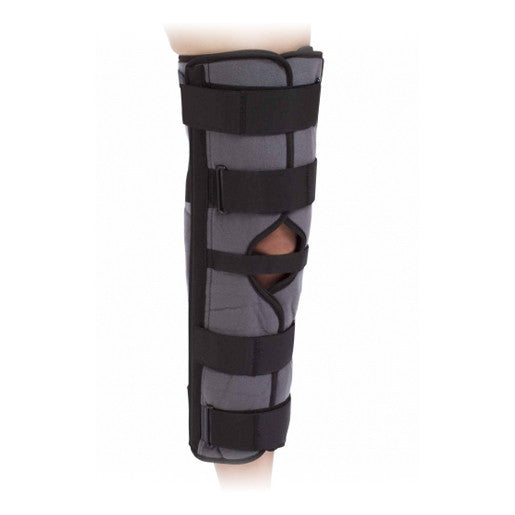 3-Panel Knee Splint
79-80000
Universal size, 3-piece nylon/fiber laminate construction provides post-operative knee support and immobilization.

Adjustable side panels with I-beam stays and patella strap allow for correct fit and easy application.

Three posterior aluminum stays for proper immobilization. Loop lock closure.

Standard sizes fits up to 29" and XL up to 36" maximum thigh circumference.

Adjustable foam pop pad included.

20" and 24" length are available with cotton/terry liner and removable stays in 10-pack configuration only.

Ideal for post-operative immobilization of the knee joint; grade 1 and grade 2 collateral ligament sprains; patellar subluxations.