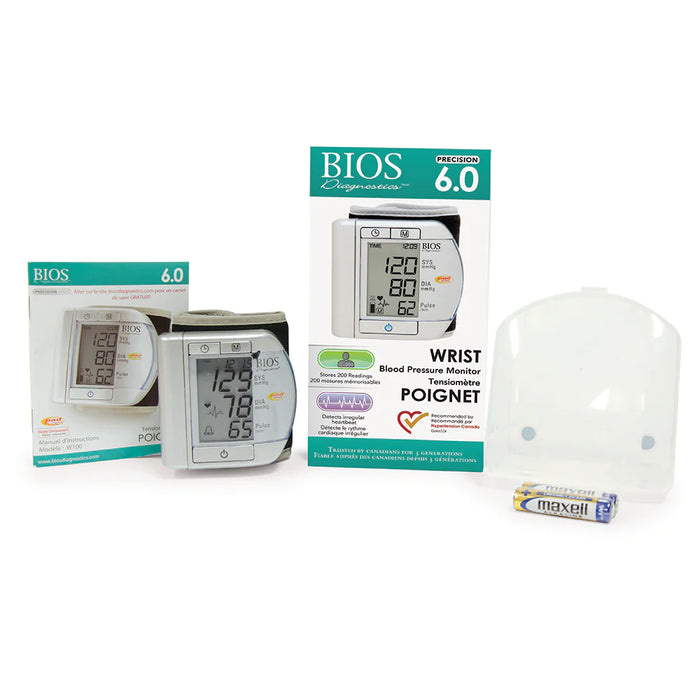 BIOS Blood Pressure Monitor – Wrist
Validated wrist models like the BIOS Precision Series 6.0, are ideal for users with very large arms, or users that are bothered by pain with an upper arm cuff.  The BIOS 6.0 is incredibly compact and fits easily into luggage, briefcases or handbags.  Users must pay particular attention to supporting their arms at heart level for accurate measurements.  See diagram below.
*BIOS Medical is the #1 Canadian Blood Pressure Manufacturer, according to 2021-2022 Nielsens Sales Data for Thermor Ltd. manufacturing. BIOS Medical is a division of Thermor Ltd. 
Features:
Memory Features

 

200 memories
PAD Pulse Arrhythmia Detection:

 

Detects irregular heartbeat
Alarms

 

2 medication alarms
10 year warranty
Includes:
Wide Range Cuff: 13.5 - 21.5 cm / 5.25 - 8.5"
Storage case
2 x AAA batteries
Additional information:
Proper measurement positioning: