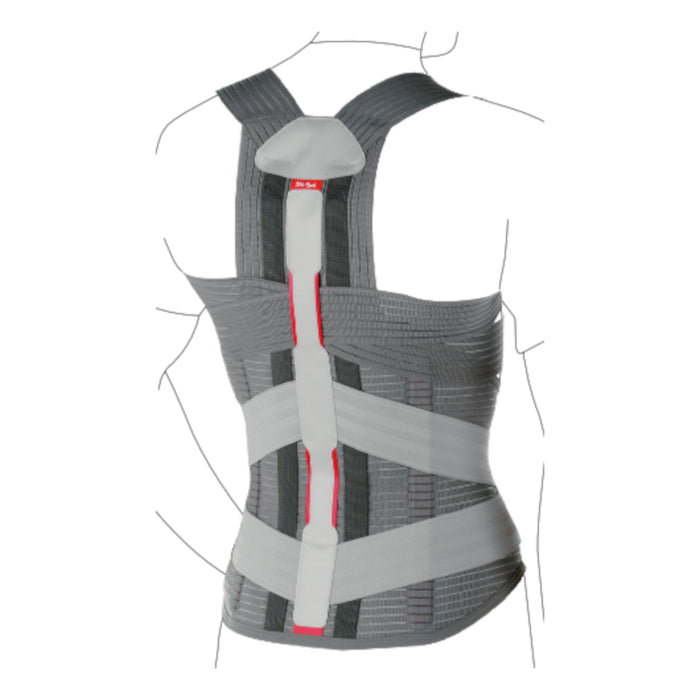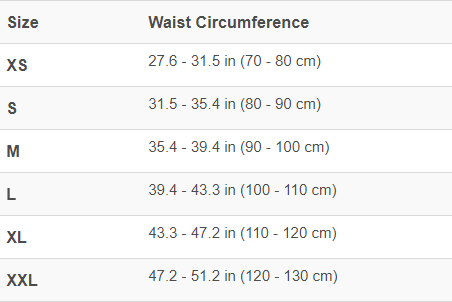 Dorso Direxa Posture Brace
50R59
Amongst other indications, the Dorso Direxa Posture is suitable for the treatment of poor body posture, osteoporosis and pain in the lumbar and thoracic spine. It actively straightens the thoracic spine and stabilises the lumbar spine (moderate to high stabilisation). This provides relief for both areas. The stable body posture leads to more mobility and reduces the risk of falling. Massaging padding stimulates blood flow and muscle function. This provides noticeable relief of tensions and effective pain relief.
Indications:
Poor body posture (hunchback without fused vertebrae, Scheuermann's disease)

Osteoporosis of the thoracic and lumbar spine

Aftercare of osteoporotic fractures of the thoracic and/or lumbar spine

Back pain in the thoracic and lumbar spine (e.g. sciatica)

Minor degeneration of the lumbar and thoracic spine (e.g. osteochondrosis, facet joint syndrome, spondylarthrosis)
Adjustable, elastic straps are used for individual compression and to adjust how firmly the support fits. Four integrated metal rods that can be adapted to the shape of the spine ensure high stability. The breathable and skin-friendly material keeps the skin dry, so that the support can also be worn for longer periods of time. It features a very slim design with an anatomical shape.  This allows it to be worn discreetly under clothing. All of these features result in pleasant wearing comfort.The Dorso Direxa Posture is easy to put on like a backpack and straightforward to fasten with closures featuring ergonomic pocket grips. It can also be simply machine washed.