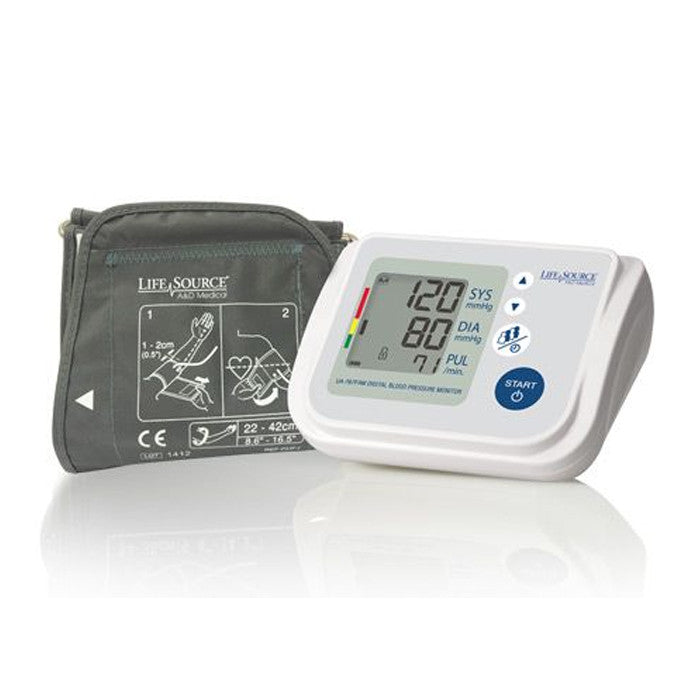 Multi-User Blood Pressure Monitor
UA767FAM
The UA-767FAM series allows up to 4 users and is ideal for family use.
The UA-767PlusAc blood pressure monitor has been LifeSource's most popular blood pressure monitor for 20 years. LifeSource has taken a great product and made it even better with the introduction of the UA-767FAM.
The UA-767FAM has the core features users have come to know, such as clinically validated accuracy and Irregular Heartbeat (IHB) Detection.
In addition, the new family feature gives the ability for up to four users to use the monitor while storing up to 60 results for each users. The AccuFit Plus Cuff System provides a customizable cuff size for users, offering the adjustable width of both a medium and large cuff. The cuff also features a flexible inflation technology to provide a more comfortable inflation.
Features:
Family-Friendly for Sharing Data – Stores 60 results each with time and date stamp for up to 4 users
Easy retrieval of your results to provide reporting to your physician Easy retrieval of your results to provide reporting to your physician
Clinically Validated – Utilizes accuracy that is clinically validated by the latest protocol from the Canadian Hypertension Society
AccuFit Plus cuff 22-42 cm (8.6"-16.5")