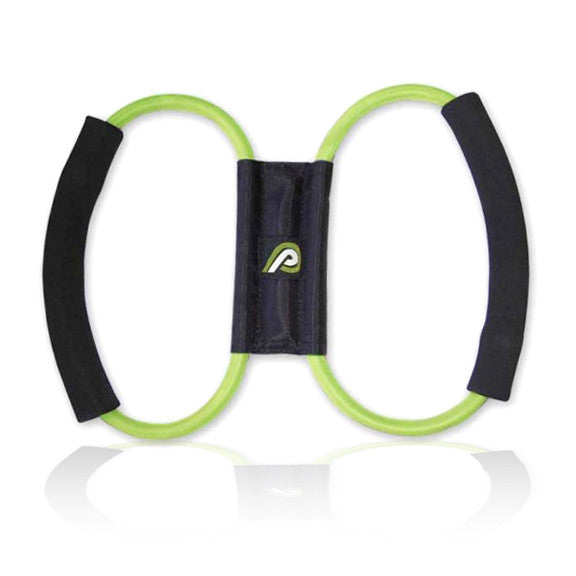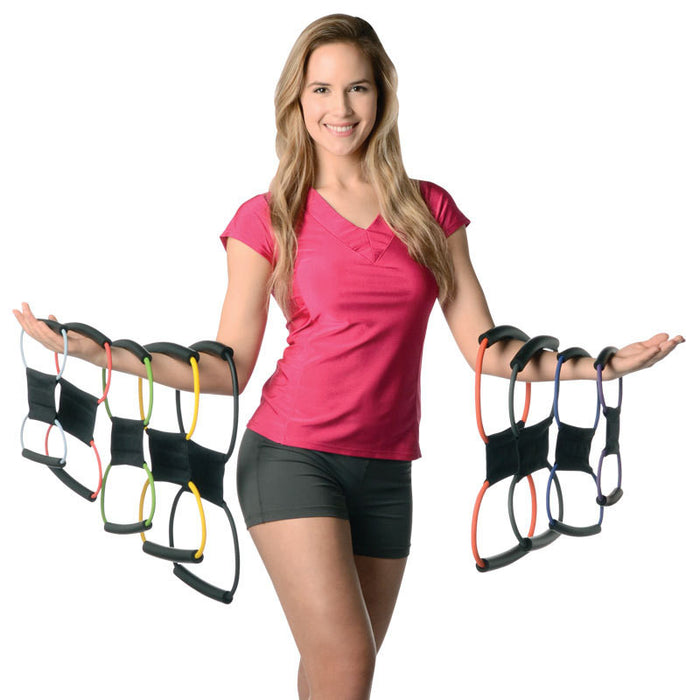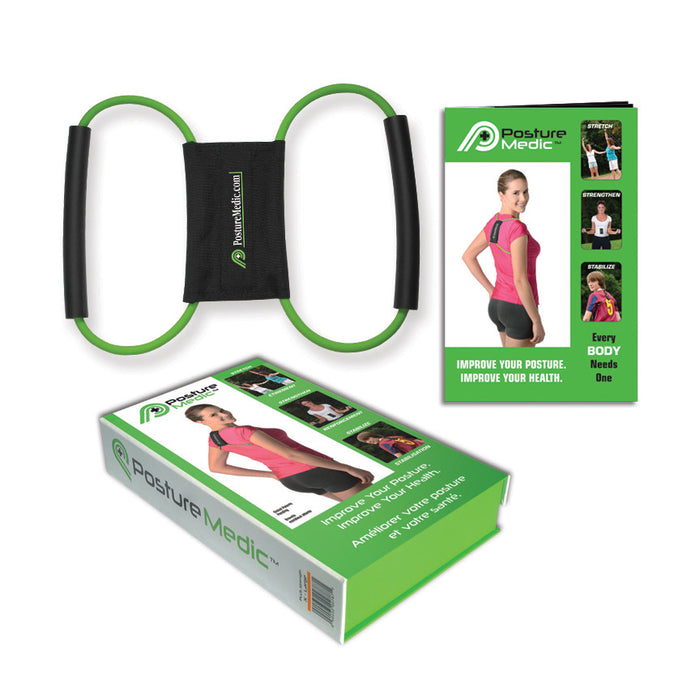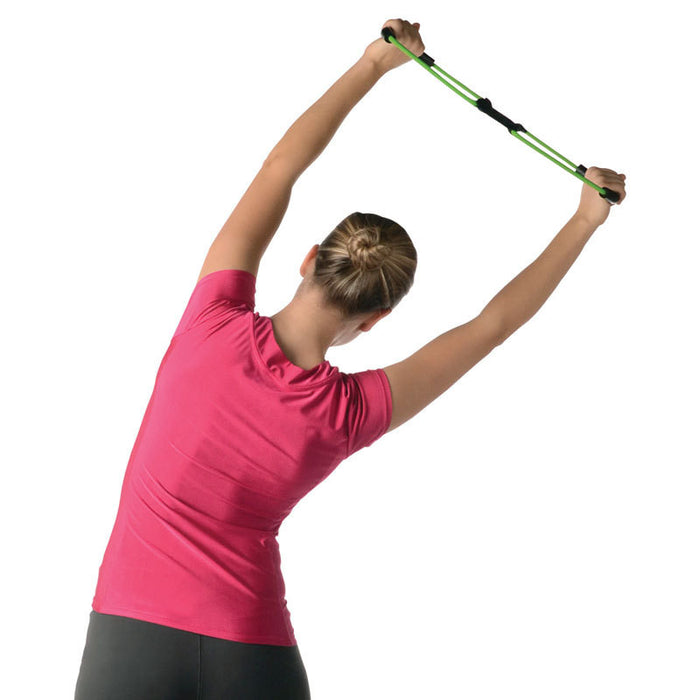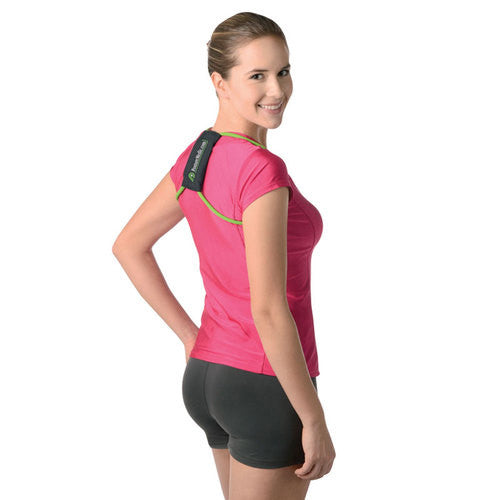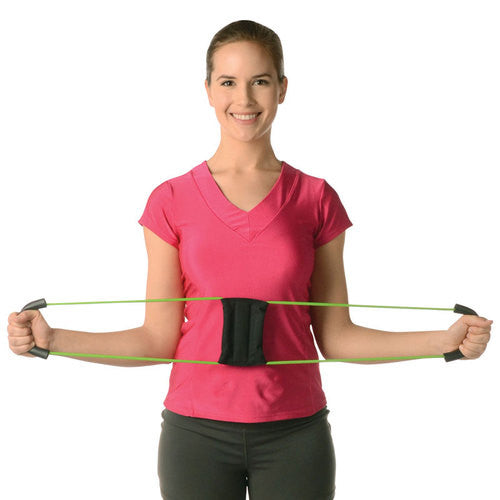 Posture Medic™ Original
PP-POSTO XSMALL
Original Vs Plus Strength
The
 Posture Medic Plus
 Strength is designed for users who are more athletically active. The Plus Strength utilizes a proportionally heavier resistance band compared to the Original. This provides highly athletic and stronger individuals with a proper stretch and enough resistance to effectively stabilize their posture. The Plus Strength offers greater resistance when completing our exercise program so that they can also strengthen their back and neck muscles. All other product features are the same for both strengths.
Most users will find that the Original Strength provides an excellent workout and stretch for their posture. If you are not sure about which strength is right for you, try on the 
Posture Medic
 in both strengths to see which is more comfortable. Be sure to also try some of the basic stretches to make sure you find your right fit.
Improve Your Posture! Stretch, Strengthen and Stabilize with one product!

Specifically designed to help people overcome poor posture habits and retrain the body to stand up straight with an easy Stretch " Strengthen " Stabilize program.
Using the Posture Medic™ for a short and simple 10-minute stretch and strengthen program that improves range of motion and upper body strength. This lets you straighten up and stand tall naturally.
Then, by wearing the Posture Medic™ as a dynamic brace, you retrain your body to maintain the ideal position:
Head up 
Straighter neck & back 
An open chest 
Shoulders back & down 
Sizes/Colors
Small - Purple 
Medium - Royal Blue 
Large - Silver 
Extra Large - Orange