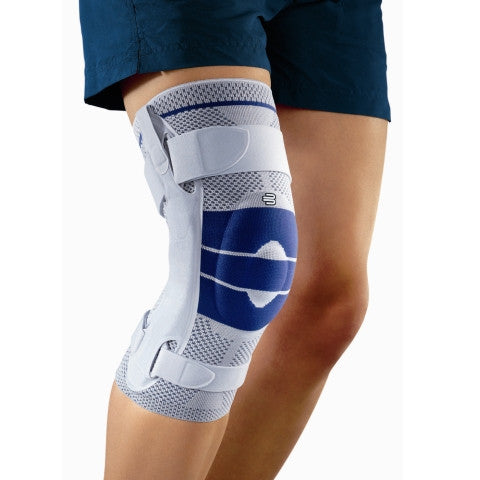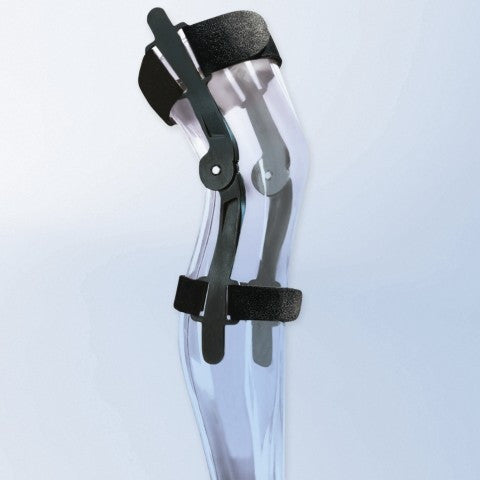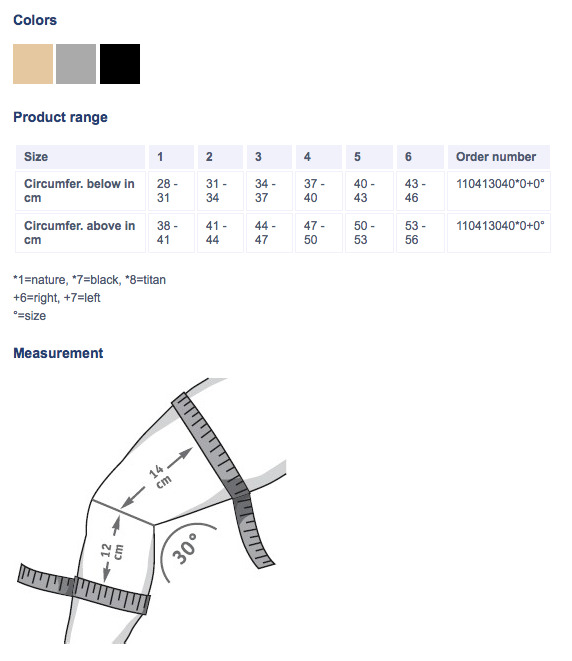 GenuTrain® S Active Support with Sidebars.
GenuTrain S Sz 1-Left
Active support with sidebars.
The GenuTrain S active support with lateral joint splints supports the knee joint for indications of slight instability, arthritis or osteoarthritis of the knee. An integral, ringshaped pressure cushion (pad) surrounds the kneecap, while the interplay of the knit and the pad provides intermittent compression massage, thereby activating the musculature and stimulating the healing process. The combination of joint bars and a strap system in the GenuTrain S provides added passive support for the knee.
stabilizes the knee joint and activates the muscles
breathable Train Active Knit for high wearing comfort
anatomically contoured bars for secure support