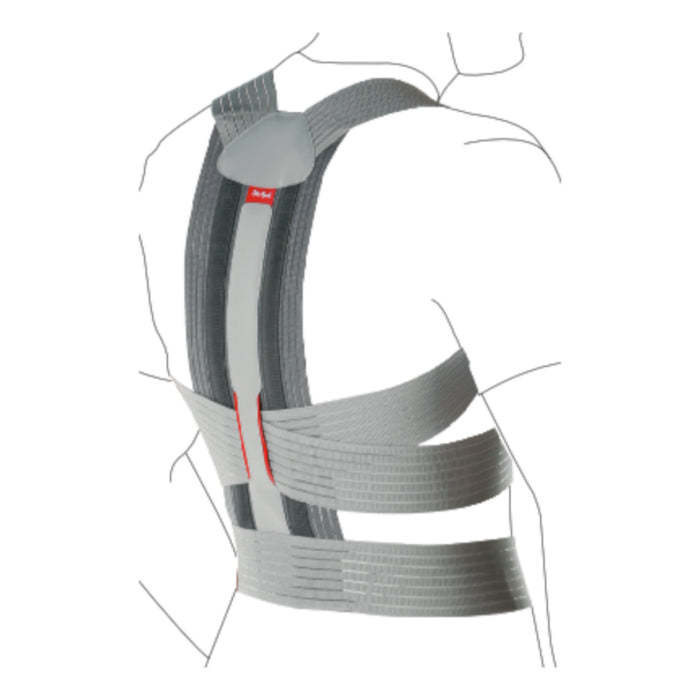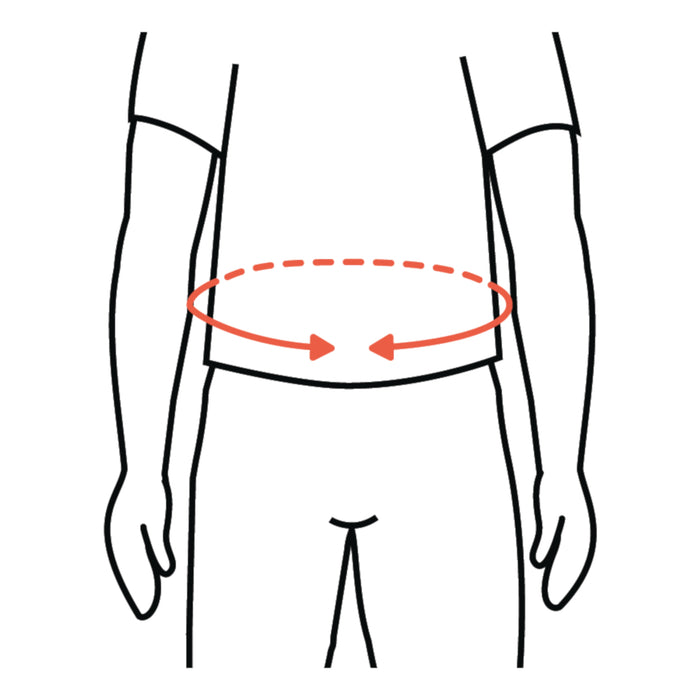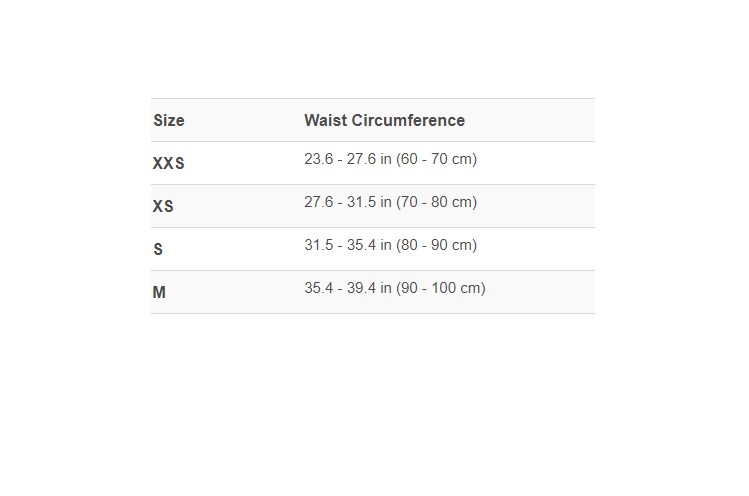 Dorso Carezza Posture Brace
50R49
The Dorso Carezza Posture is suitable for cases of poor body posture and pain in the thoracic spine region. Body awareness is promoted and the spine is actively straightened as the shoulder girdle is repositioned. The thoracic spine is relieved and guided back to its normal position, thus reducing the patients' pain. At the same time, activation of the back muscles results in a training effect.Adjustable, elastic straps are used for individual compression and to adjust how firmly the support fits. Coil springs stabilise the back of the one-piece support.
Indications:
Poor body posture (hunchback without fused vertebrae, Scheuermann's disease)

Back pain (thoracic spine)
Various aspects ensure pleasant wearer comfort:
The breathable, skin-friendly material keeps the skin of the user dry, so that the support can also be worn for longer periods of time. 

The support features a very slim design that makes it inconspicuous under clothing. 

The anatomical shape ensures an optimum fit.
The Dorso Carezza Posture is very easy to put on, just like a back pack. In addition, the support is machine washable.